Meet the adamsbridge Team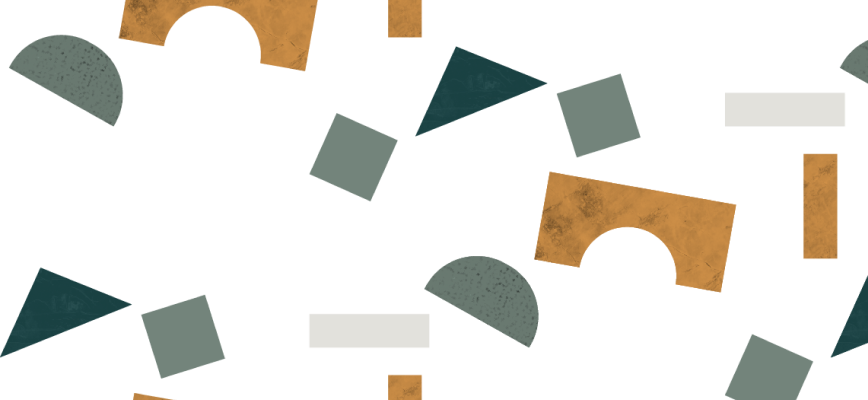 About adamsbridge
Professional Services From Industry Experts
adamsbridge was founded by and is staffed by industry professionals. Drawn from the healthcare and real estate industries, these experienced and talented experts provide our clients with world-class, customized solutions that deliver ROI by reducing expenses and increasing efficiency.
Ron has over 25 years of real estate experience with a focus on leading the development and implementation of real estate companies' key strategic initiatives and long-term solutions to increase efficiencies, streamline operations, reduce costs, and drive net operating income.  Ron possesses a core expertise in streamlining real estate back-office processes through business process outsourcing, finance transformation, robotic process automation and technology.  Over his career, Ron has worked with over 100 real estate organizations on initiatives to leverage sourcing as a business strategy.
Ron has a BS in Economics from The Pennsylvania State University.
Dr. Mohan Gounder is a physician who is interested in software delivery platforms that simplify complex tasks exemplified by the Insurserv, Realserv, and Legalserv platforms. Prior to AdamsBridge, he founded Ingenious Med and Aosta where he worked on the development and enhancement of the ImBills, Backbone, and BBCloud platforms.
He graduated from the University of Michigan Medical School's accelerated undergraduate and graduate degree programs and currently lives in Nashville, Tennessee, where he practices Internal Medicine.
Peter Iras has worked in the outsourcing industry for most of his career, building on and offshore managed service centers in finance, insurance, and real estate around the globe. His core focus has been on corporate strategy, business development, and project management for data management projects. Peter worked in the early 2000s for Office Tiger, an early, high-profile outsourcing company.
As part of the AdamsBridge team, Peter continues to deliver knowledge and skills to some of the world's most important finance and insurance companies.
Van Littrell has over 40 years of financial and operational experience in the real estate industry. As both a CPA and consultant, Van has the unique combination of skills to view and address client problems through multiple lenses. He oversees the firm's global operational strategies, including the strategic partnerships.
Van is highly experienced in working with management teams to identify back-office process bottlenecks and develop solutions that allow organizations to achieve their desired operational goals. Van has successfully developed and implemented solutions for the most recognizable owners and occupiers of real estate, such as KIMCO, RPAI, ROIC, Walmart and Halliburton.
Van graduated from the University of North Texas with a bachelor's degree in Accounting & Finance. He lives in Dallas, Texas.
John MacMullen has over 25 years of commercial real estate accounting and finance experience.  Over the last 15 years, John has had a core focus on providing Business Process Outsourcing and Real Estate Accounting Solutions to the commercial real estate industry including: REITs, advisors, managers, insurance companies and financial institutions.
Prior to adamsbridge, John served as a Director of Real Estate Accounting at a major REIT with $4.5 billion in assets and worked for 10 years at Morgan Stanley providing real estate accounting and performance measurement reporting on behalf of public pension funds.
Over his career, John has successfully solutioned and transitioned accounting functions for the largest real estate companies in the United States, Canada, and Europe.  John has managed thousands of accounting resources and is considered the leading authority on real estate accounting outsourcing.  John is regarded as a trusted advisor by his clients and the real estate industry.
John has a BS from the University of Illinois at Chicago with a concentration in Accounting.
Candy Dupree brings 25 years' experience to adamsbridge with deep knowledge of medical records, summarizations, underwriting, contracting and technology. Candy's career began at Hooper Holmes-Portamedic as a Regional Sales Manager, building strong relationships and a strong professional reputation. From there, she transitioned to National Sales Director with EMSI carrying her lasting relationships and book of business with her. She also worked with MediPro Direct as Director of New Business before coming on board with adamsbridge.
As National Sales Director for adamsbridge, Candy delivers solutions and drives revenue in the insurance, financial, long-term care, clinical and life settlement industries. She uses her industry knowledge, experience, and relationships to build alliances and partnerships promoting adamsbridge as a vendor of a changing time.
Candy lives in the Raleigh, NC area.
Amy Coleman is a veteran real estate executive, with over 20 years of experience with a core focus on lease management, operational efficiency, process re-engineering, and optimization.  Over her career, Amy oversaw lease operations for a real estate outsourcing company, as well as personally managed the lease departments for over 19M S/F of retail properties, 8M S/F of REIT properties, and 37M S/F of Class A office buildings. In addition, she has successfully solutioned and transitioned over 30 real estate firms into a co-sourcing operating model.  She has provided due diligence support for over 200 real estate acquisitions and is a lease expert in the industry.
Amy graduated from the University of Phoenix with a degree in Accounting.
Lori Mach has 30 years of experience in underwriting, management, administration, and sales in the life insurance, life settlement and health insurance industries. As Chief Underwriter for adamsbridge, Lori is responsible for creating solutions focused on the interrelationship between underwriting, operations, and profitability.
Lori's expertise includes life insurance and life settlement underwriting, developing process improvements and operational efficiencies, and building and mentoring teams. She has conducted underwriting and operational training within the United States and India for CPA, Financial Services, Underwriting and Insurance processing professionals.
Lori has passed the FINRA Series 7 and 63 examinations, and has held a Life, Accident and Health Insurance License. Lori has also obtained the Associate, Academy of Life Underwriting designation through the Academy of Life Underwriting (ALU), along with the Associate, Life Management Institute (ALMI) and the Associate, Customer Service (ACS) designations through the Life Office Management Association (LOMA). She is co-founder of the Texas-Wide Underwriting conference and past president of the Texas Home Office Underwriters Association.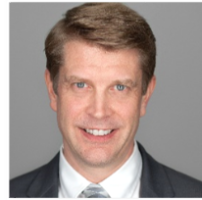 Joel has over 30 years of experience in the health care and life insurance industries including extensive time as a life insurance underwriter, manager, Chief Underwriter and VP of Underwriting working with captive and brokerage sales teams. Joel holds a Fellow, Life Management Institute (FLMI) and is an Associate with the Academy of Life Underwriting (AALU). Joel is Vice President, Treasurer of the Association of Home Office Underwriters (AHOU) and serves on the Executive Committee. He is a member of the Society of Actuaries where he has helped publish multiple research papers and has served as Chair of Research Committee on Emerging Issues and Trends in Life Underwriting. Joel is a member of the SOA Mortality and Longevity Research Committee and a member of the SOA Research Institute Mortality Expert Panel. As Senior Vice President of Underwriting and Resource Development at adamsbridge, Joel is responsible for overseeing the global underwriting operations, as well as responsible for ongoing underwriting training, implementation of new underwriting platforms and identifying unique and innovative ways to utilize existing and emerging technology to aid underwriters in the decision-making process. Joel is also responsible in the development and maintenance of key relationships and partnerships and to identify additional areas where the underwriting expertise and experience of adamsbridge can bring value and profitability to our partners.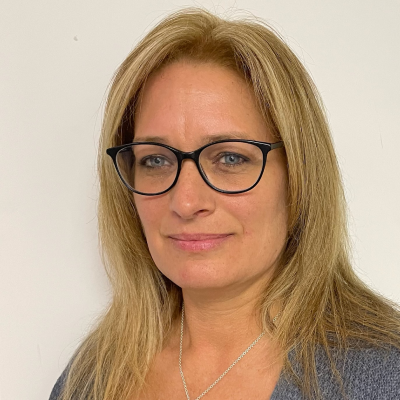 Tracy Vick is the Director of Account Management with adamsbridge. She has over 20 years of experience servicing customers in the Life Insurance and Medical Records industry and enjoys using her skills to assist with the servicing and meeting the needs of adamsbridge clients. Tracy strives for every customer to feel appreciated and focuses on building and maintaining long term relationships with our customers.  She am a Virginia native and a 1995 graduate of Old Dominion University. She currently resides in Virginia Beach, VA  with her fiancé, 3 children and 2 dogs. In Tracy's free time, you can fin her enjoying the beach, camping, listening to live music and spending as much time as she can with family and friends.
Prithip Kumar has over 16 years of Real Estate Outsourcing experience and has supported engagements with the largest real estate owners in the US. Prithip's career focus is on developing and managing complex sourcing engagements in areas such as: property accounting, real estate finance, forecasting, and lease administration. Prithip has successfully managed hundreds of real estate resources and has been an integral part in developing the adamsbridge offshore delivery model. ​
Prithip Kumar graduated from Loyola College, Chennai with a bachelor's degree in Accounting.