Meet the adamsbridge Team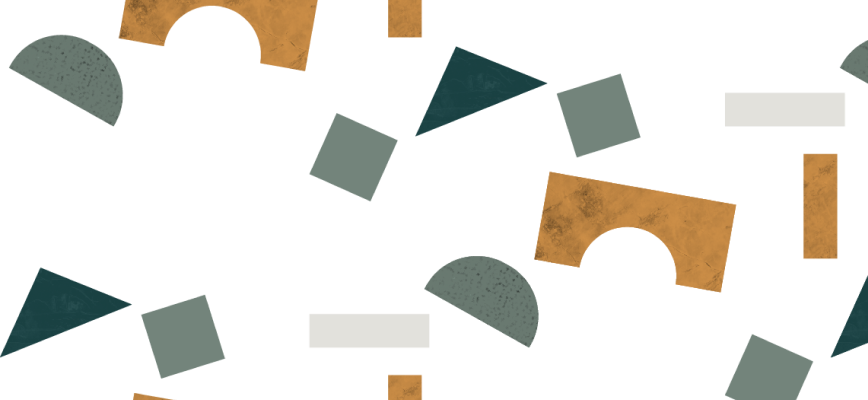 About adamsbridge
Professional Services From Industry Experts
adamsbridge was founded by and is staffed by industry professionals. Drawn from the healthcare and real estate industries, these experienced and talented experts provide our clients with world-class, customized solutions that deliver ROI by reducing expenses and increasing efficiency.
Ron has over 25 years of real estate experience with a focus on leading the development and implementation of real estate companies' key strategic initiatives and long-term solutions to increase efficiencies, streamline operations, reduce costs, and drive net operating income.  Ron possesses a core expertise in streamlining real estate back-office processes through business process outsourcing, finance transformation, robotic process automation and technology.  Over his career, Ron has worked with over 100 real estate organizations on initiatives to leverage sourcing as a business strategy.
Ron has a BS in Economics from The Pennsylvania State University.
Dr. Mohan Gounder is a physician who is interested in software delivery platforms that simplify complex tasks exemplified by the insurserv, realserv, and legalserv platforms. Prior to adamsbridge, he founded Ingenious Med and Aosta where he worked on the development and enhancement of the ImBills, Backbone, and BBCloud platforms.
He graduated from the University of Michigan Medical School's accelerated undergraduate and graduate degree programs and currently lives in Nashville, Tennessee, where he practices Internal Medicine.
Van Littrell has over 40 years of financial and operational experience in the real estate industry. As both a CPA and consultant, Van has the unique combination of skills to view and address client problems through multiple lenses. He oversees the firm's global operational strategies, including the strategic partnerships.
Van is highly experienced in working with management teams to identify back-office process bottlenecks and develop solutions that allow organizations to achieve their desired operational goals. Van has successfully developed and implemented solutions for the most recognizable owners and occupiers of real estate, such as KIMCO, RPAI, ROIC, Walmart and Halliburton.
Van graduated from the University of North Texas with a bachelor's degree in Accounting & Finance. He lives in Dallas, Texas.
John MacMullen has over 25 years of commercial real estate accounting and finance experience.  Over the last 15 years, John has had a core focus on providing Business Process Outsourcing and Real Estate Accounting Solutions to the commercial real estate industry including: REITs, advisors, managers, insurance companies and financial institutions.
Prior to adamsbridge, John served as a Director of Real Estate Accounting at a major REIT with $4.5 billion in assets and worked for 10 years at Morgan Stanley providing real estate accounting and performance measurement reporting on behalf of public pension funds.
Over his career, John has successfully solutioned and transitioned accounting functions for the largest real estate companies in the United States, Canada, and Europe.  John has managed thousands of accounting resources and is considered the leading authority on real estate accounting outsourcing.  John is regarded as a trusted advisor by his clients and the real estate industry.
John has a BS from the University of Illinois at Chicago with a concentration in Accounting.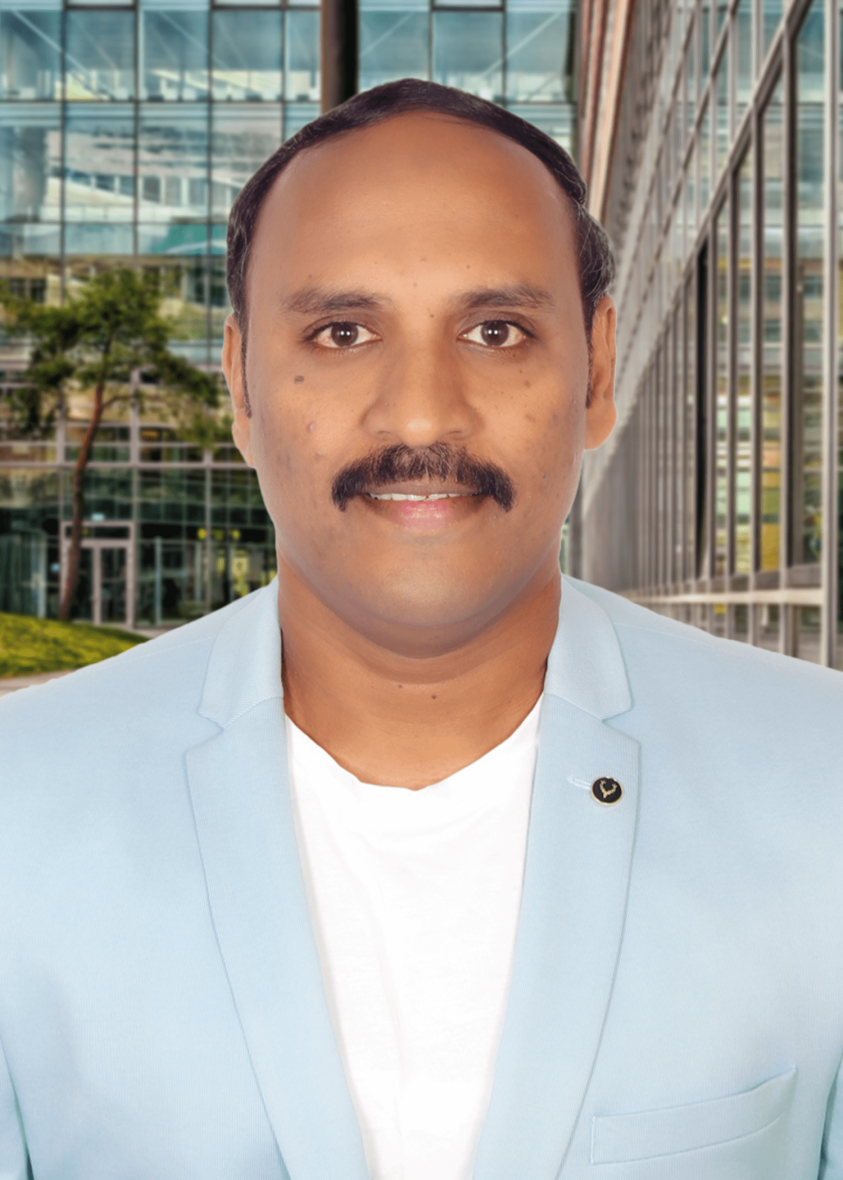 Mohamed Ali has 20-plus years of experience in Life and Health Insurance Services operations across the United States, India, Middle East, and South-East Asian insurance mortality markets.
Mohamed is a Director of Insurance Services at adamsbridge with over 250 professionals, responsible for providing services across medical summarization, pre-underwriting support, medical underwriting, claims management, mortality data digitization, and medico-legal report abstraction domains. He is accountable for the day-to-day management and planning of the insurance division, ensuring departmental targets are met, and the unit cost per cost transactions are optimal, and oversees assurance of the delivery KPIs.
Mohamed Ali holds a Bachelor's Degree in Physical Therapy from Tamil Nadu Dr. MGR Medical University, Chennai. He is accredited as a Fellow of the Insurance Institute of India (FIII) and is currently undergoing certification for FLMI (USA) and ACII (UK).
Swaminathan has 17 years of experience in the information technology industry, with a background in IT operations and software product delivery management. He has vast experience in software development, has led large cross-functional teams across the globe, and delivered many multi-million-dollar projects for various organizations. He started his career as a software developer and rose to leadership positions, bringing experiences from many facets of the technology industry.
Swaminathan has rich experience in Software Product development and led a team that delivered many business critical projects to Fortune 500 clients like WellPoint, AXA Sunlife, ING, Barclays, Walmart, Venetian, MBS, Caesars, etc. across the globe while also managing a project portfolio worth several million dollars.
He holds a Bachelor's Degree in Engineering from the University of Madras and a Post Graduate Degree in Management with a specialization in Operations Management. Along with his degrees, he has also earned various valued professional certifications in Technology, Business Analysis, Product Management, Scrum, Enterprise Agile Coaching, and Project Management.
Swaminathan is married and lives in Chennai with his family.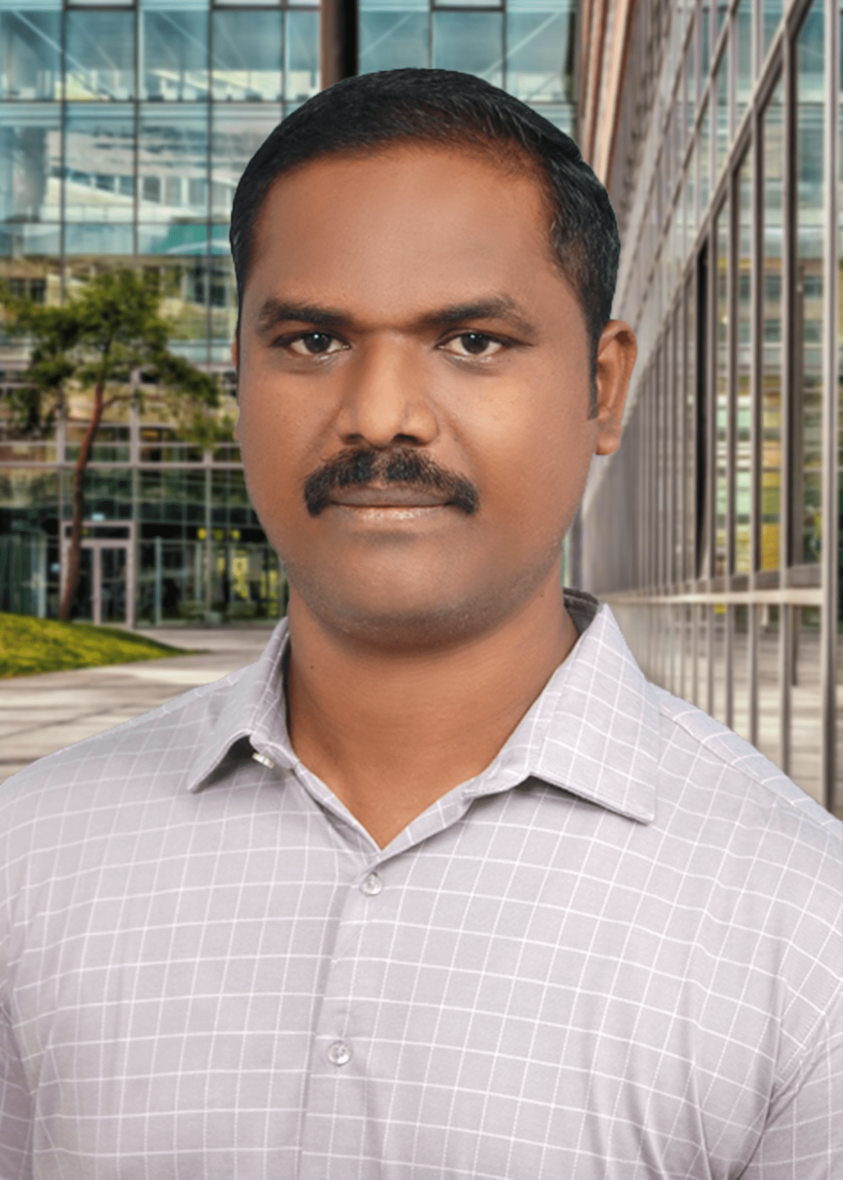 Moorthi Ashokan has ten years of experience in Real Estate Outsourcing, with strengths in property accounting, fund accounting, forecasting, and real estate finance. He has successfully managed many projects, specializing in resource management and contributing to developing an offshore delivery model for adamsbridge. As a manager at adamsbridge, Moorthi's key responsibilities are service delivery as per SLA, escalation management, and leveraging leading practices.
Moorthi has a Master's Degree in Business Accounting from Anna University.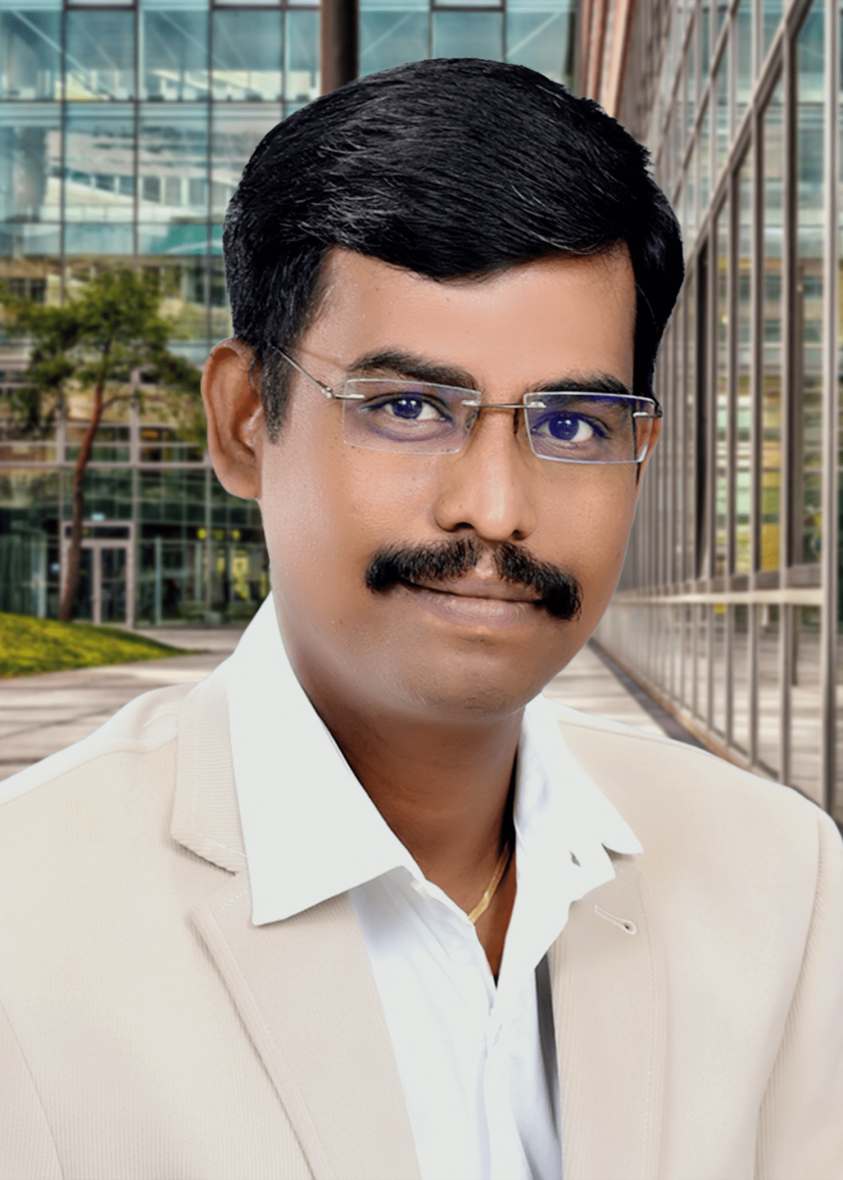 Anandan Gnanaprakasam has 15 years of experience in life insurance underwriting and paralegal services and has supported engagements with the largest life insurance companies and legal firms in the US. Anandan's career is focused on developing and managing complex sourcing engagements in areas such as life underwriting automation, life settlement, life expectancy, social security disability, personal injury, medical malpractice, mass tort, medical records summarization, sorting, indexing, and data extraction. Anandan has successfully managed hundreds of life insurance and paralegal resources and has been an integral part of developing the adamsbridge offshore delivery model. ​
Anandan completed a Bachelor of Physiotherapy from the Tamil Nadu Dr. M.G.R. Medical University, Chennai, India, holds a Master of Business Administration from Bharathidasan University, Tiruchirappalli, Tamil Nadu, India, and is certified by LOMA, U.S. Diploma in life underwriting from Insurance Institute of India.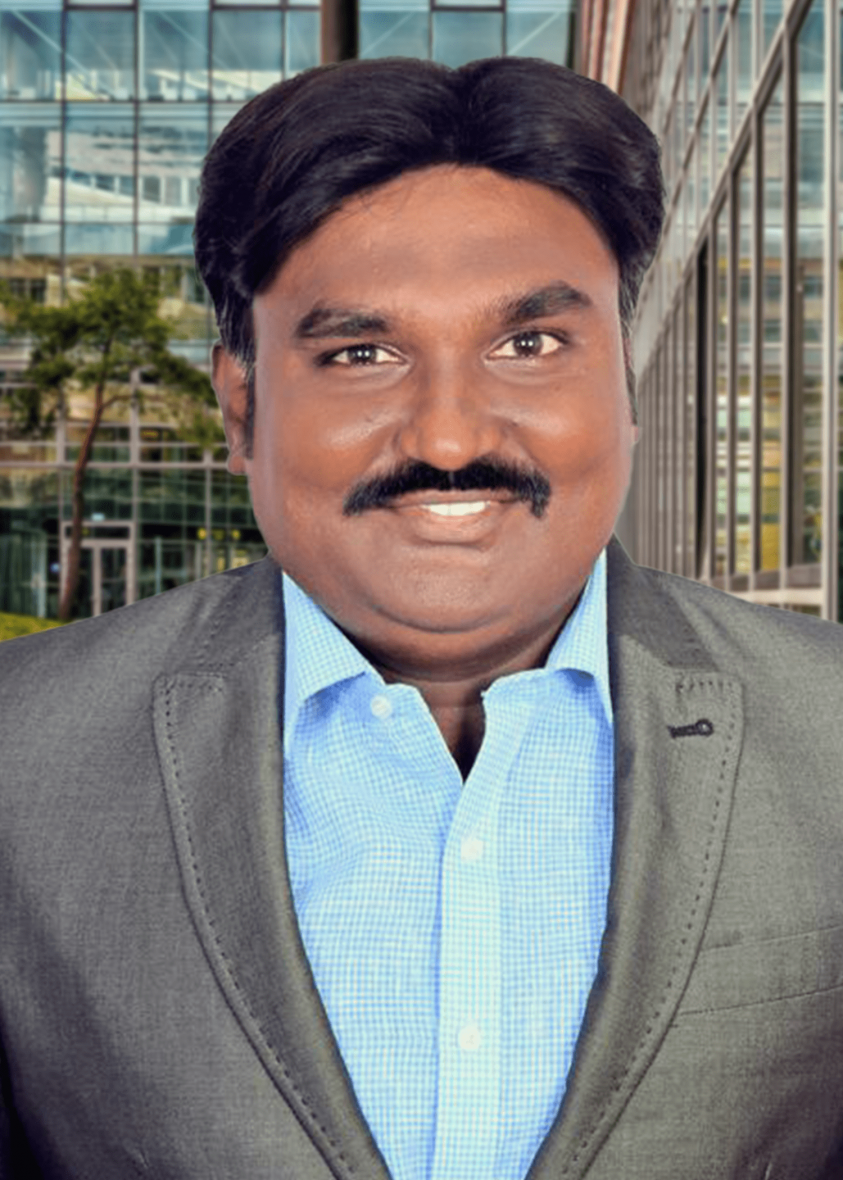 Karthik Kannan has been working in the Real Estate Industry for the past 14 years with key roles in managing client relationships, client deliverables (KPI, KRI, KCI), and handling escalations. He has experience in the retail and multifamily residential sectors, with strengths in people, process, performance, and client management. Karthik is an SME in AP, AR, GL, Budgeting, the CAM/REIT Reconciliation process, and fixed asset systems with pioneer industrial tools like MRI, Yardi, and JDE. He has implemented best business practices across divisions at adamsbridge and is currently an Associate Director of adamsbridge's Property Accounting Services.
Karthik is a Commerce graduate from Vivekananda College and has a Master's Degree in Finance from Madras University.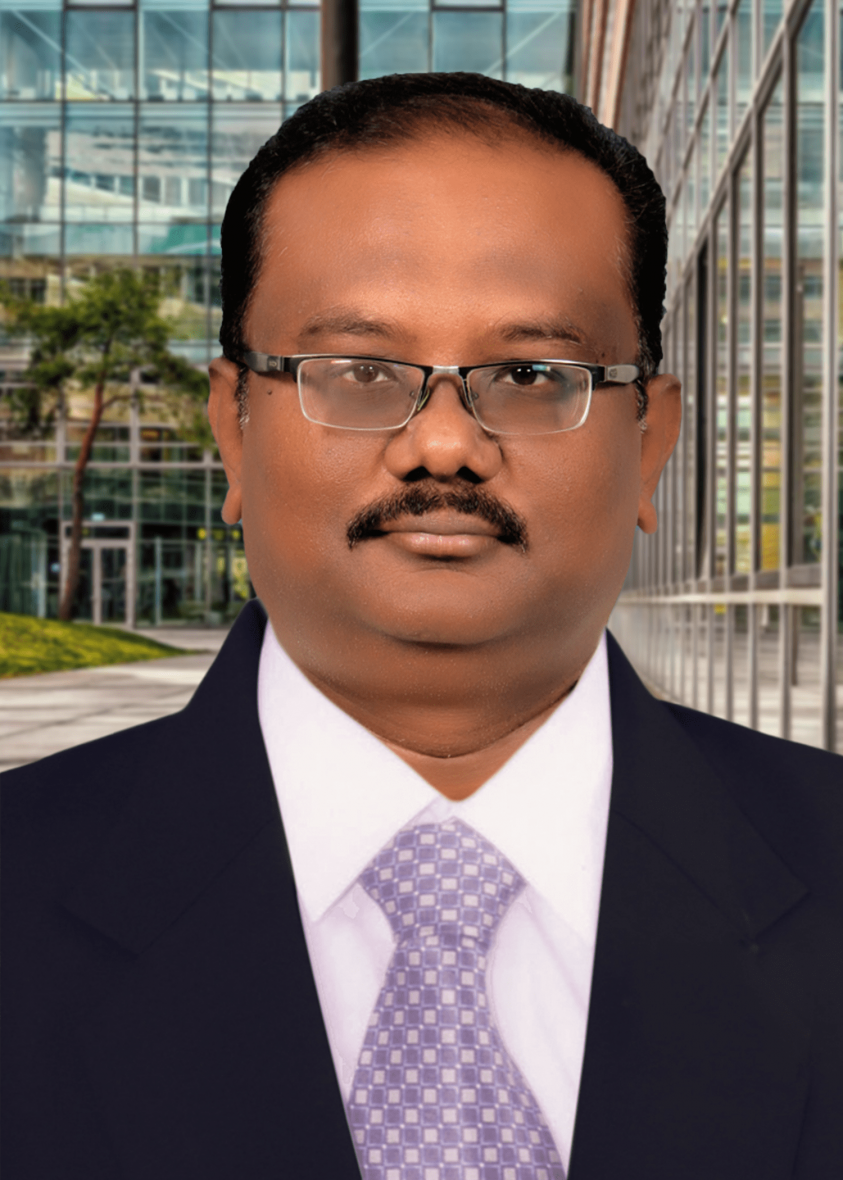 Ramesh Kumar has 19 years of experience in the workforce, with 10 years in the US Real Estate Industry focused on Property Accounting, Accounts Payable, Accounts Receivable, and Construction Accounting. His key responsibilities as a Manager at adamsbridge are supporting client meetings, escalations, management reporting, quarterly business reviews, creating effort projections for new clients, and team management.
Ramesh holds a Semi-Qualified Chartered Accountant Degree from The Institute of Chartered Accountants of India and a Bachelor's Degree in Commerce from Annamalai University.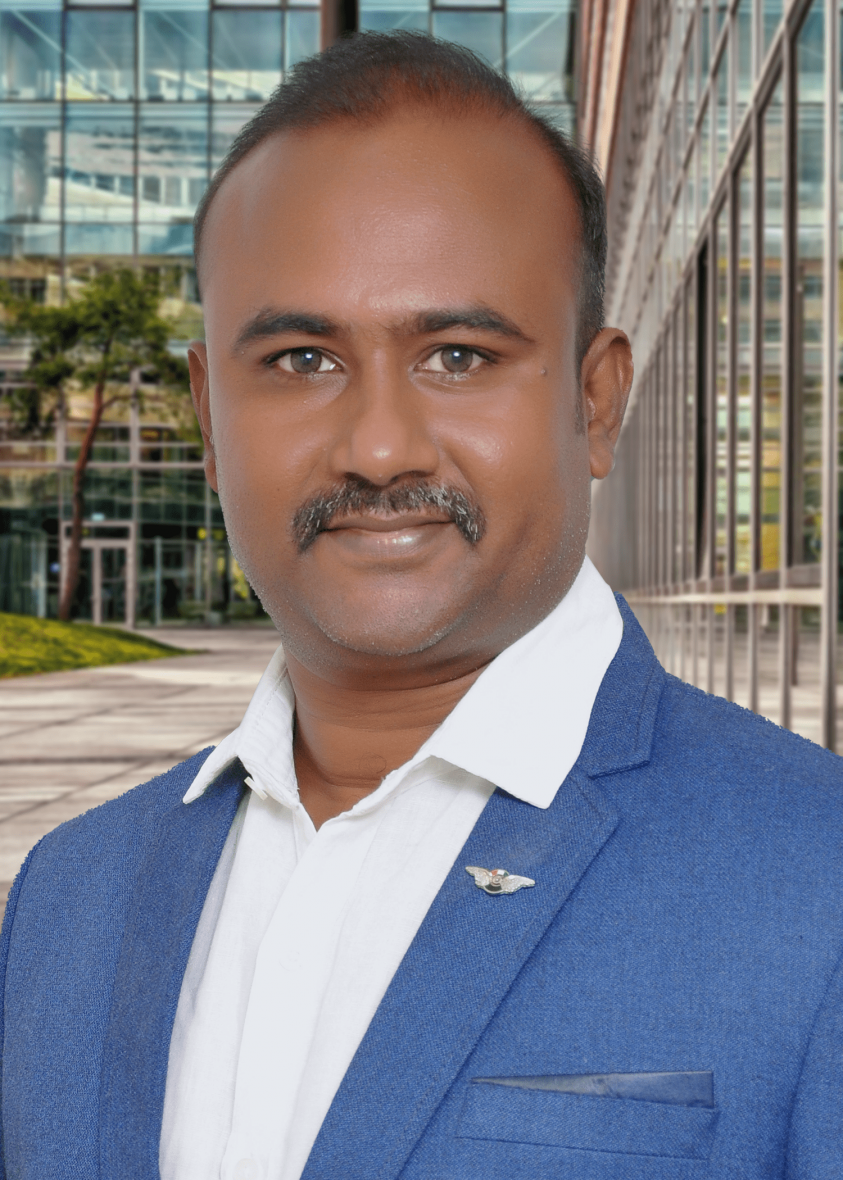 Kotteeswaran Megavannan has over 14 years of successful experience in various aspects of the Insurance industry such as Life Underwriting, Life Settlement, Claims Settlement, Disability Insurance, Personal Injury, Medical Malpractice, Data Digitization, Underwriting Automation, and Paralegal Services. He has worked with all top Insurance companies in the US for their underwriting support and solutions.
Kotteswaran holds a Master's Degree in Physical Therapy from Tamilnadu Dr.M.G.R Medical University, Chennai, an Accredited Life Insurance underwriter from LOMA, Associateship from the Insurance Institute of India, and an Advanced Diploma in Life Underwriting from the Insurance Institute of India.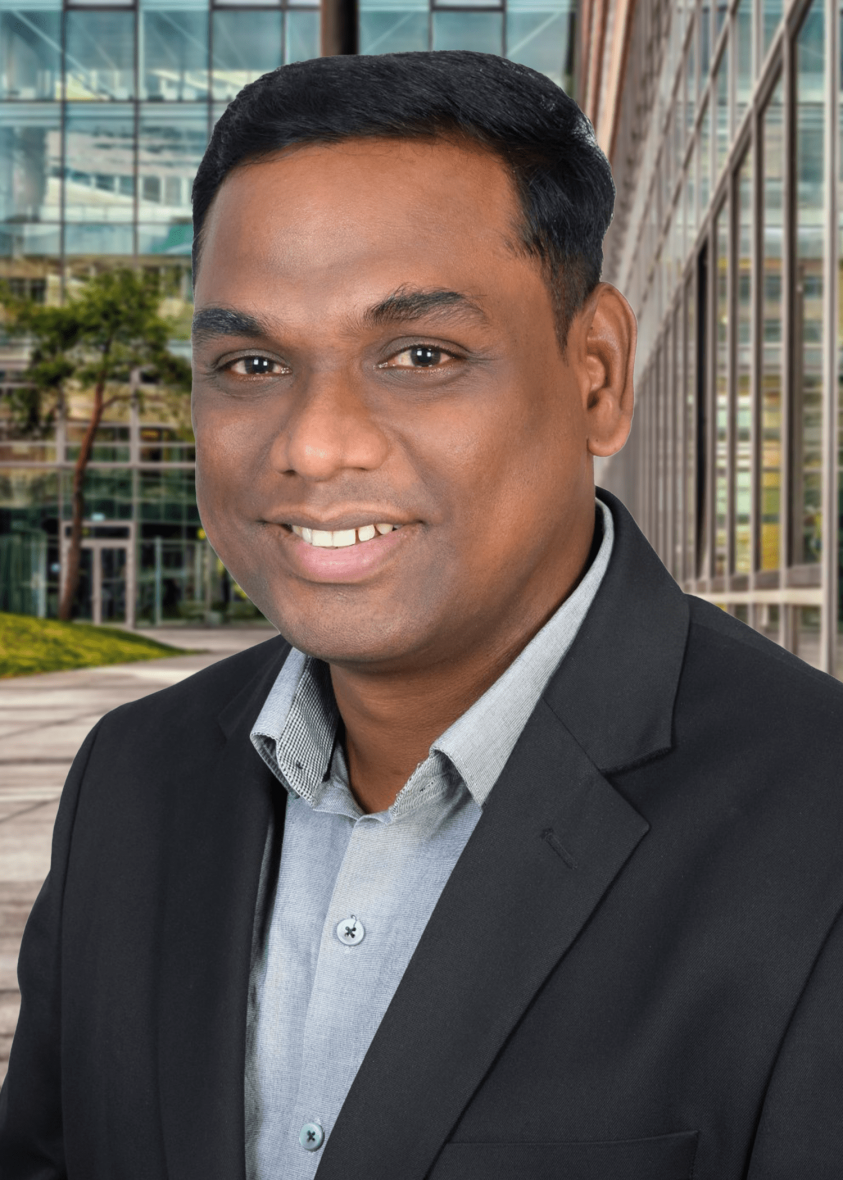 Nithyanand Natarajan has 16 years of experience in the Real Estate industry. His key responsibilities include client management, escalations, leveraging, and implementing leading practices of the industry in accounting. As an Associate Director at adamsbridge, he also supports management reporting, quarterly business reviews, effort projection for new clients, staff forecasting, KPIs and succession planning for employees in his unit. Nithyanand is an SME in AP, AR, GL, Budgeting, CAM/RET Reconciliation process, and fixed asset system and jointly heads the Property Accounting services team at adamsbridge.
Nithyanand completed his Master of Commerce in Accountancy from Madras University.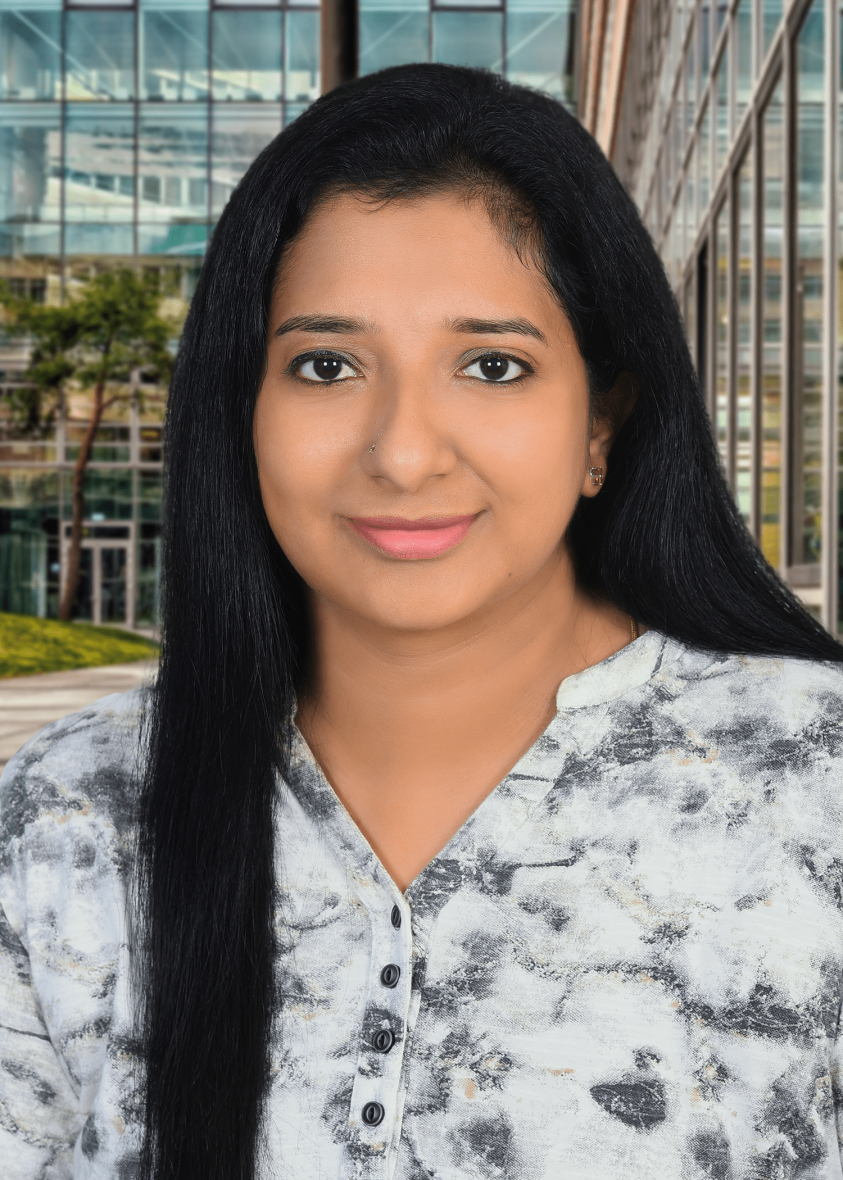 Ramya Palani has 14 years of experience in Real Estate Outsourcing in the Commercial real estate industry within the US and UK. Ramya specializes in Reconciliation, Lease Abstraction / Lease Administration, and Rent Roll / SNDA / Estoppel Preparation. She has successfully managed many projects and currently leads the Quality Team at adamsbridge, which is responsible for the accuracy of client deliverables / TAT and Cycle time management.
Ramya graduated from MJC College, Chennai with Bachelor's Degree in commerce.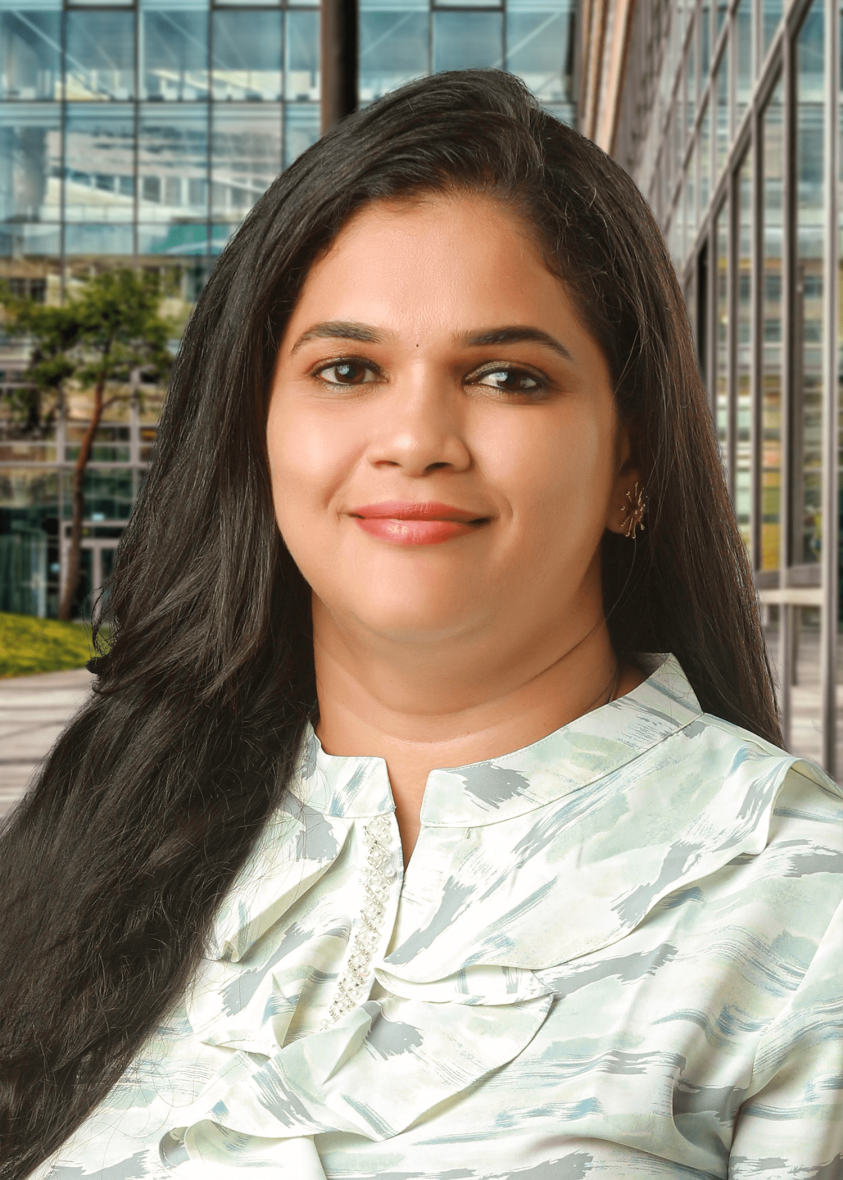 Sunitha Prakash is a Senior Manager with adamsbridge and has over 15 years of real estate experience. Sunitha is well versed in lease abstraction and administration tasks, Commercial real estate data, Argus modeling, and client relationship management. She has successfully managed many big clients in the RE industry and been an integral part in handling the adamsbridge lease division. Sunitha is responsible for the project execution, client meetings, process related training and assisting in management reporting, quarterly business review, effort projection for new clients, staff forecasting, and KPIs.​
Sunitha completed her Master's Degree in Science from Madras University.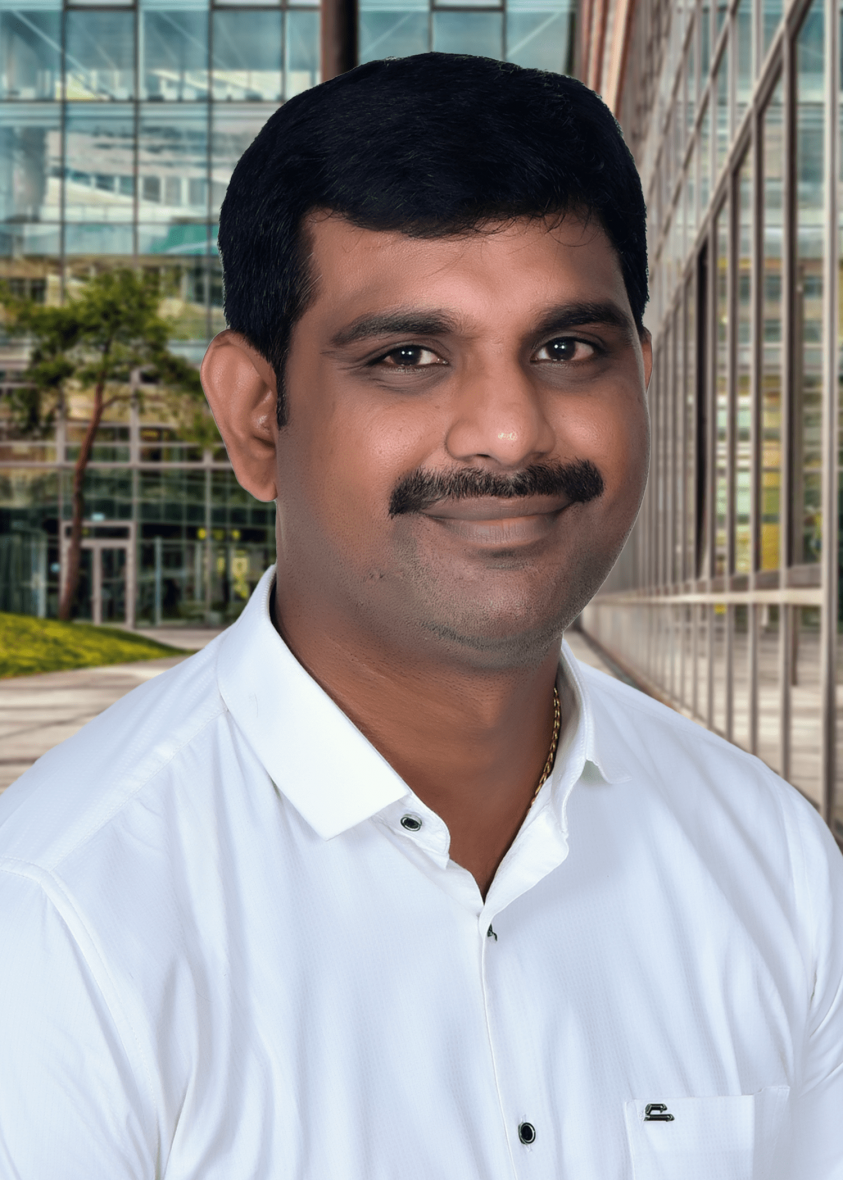 Senthamizh is a Senior Manager with adamsbridge with 12 years of experience serving clients in the Real Estate Outsourcing sector. He is an SME in CAM Reconciliation, Lease Administration, Budgeting, and the Argus Modeling process. At adamsbridge, Senthamizh focuses on managing the offshore Lease Administration division and is responsible for partnering with clients on training, transitions, weekly meetings, deliverables, and escalations. He oversees and delivers QBR reports, and management reports, prepares effort and estimation for new clients, staff forecasting, and KPIs.
Senthamizh has a Bachelor of Engineering in Electronics and Communication from Anna University.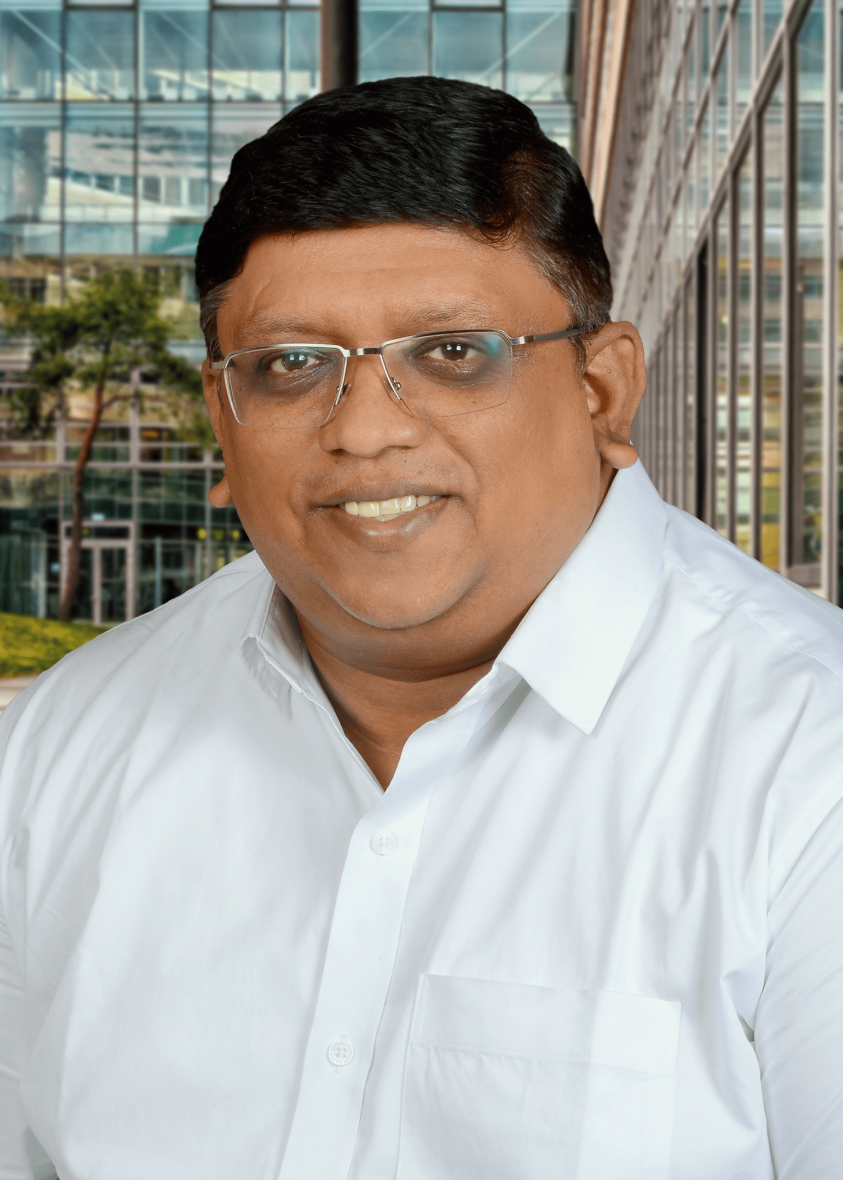 Naveen Sairam Singh has over 18 years of experience handling various projects across Insurance and Financial Markets, including establishing medical universities in both the Caribbean and the US. Currently, Naveen develops and manages operations of complex sourcing engagements in areas such as: Insurance and Medical Records Retrieval, and is an integral part in handling the operations successfully for the Medical Records Retrieval division of adamsbridge.
Naveen holds a Master's Degree in International Business Management from the University of Wales, Cardiff, UK.
Nashville, TN
3200 West End Ave
Suite 500
Nashville, TN 37203
Chennai, IN
Block-B, Door No.3, Hansa Building RK Swamy Centre
147, Pathari Rd, Thousand Lights
Chennai, Tamil Nadu 600006
Coimbatore, IN
2nd & 3rd Floor, Echo, Avinashi Rd
TNHB Colony, Indira Nagar, Civil Aerodrome Post
Coimbatore, Tamil Nadu 641014